Countdown to Halloween
The Halloween party is back! The online costume contest is back! Fun for everyone!
We had so much fun last year, that we're bringing back the virtual costume contest.
The House Officers Association is excited to announce the 2nd annual virtual costume contest! There will be cash prizes.
Best Individual Costume
Grand Prize: $100
First Runner-up: $50
Open to all members of the HOA
Best Family Costume
Grand Prize: $100
Open to HOA members and their families. Define "family" however you want. Kid and pet cuteness are likely to be your best strategies.
Best Group Costume:
Grand Prize: $200 to be split evenly among the HOA members in the group.
Open to groups of at least two HOA members and their friends.
Please visit halloween.hoaumich.org for details and to enter. Submissions begin Monday, October 11th, and will be open until Monday, November 1st.
Your votes will determine the winners. Good luck, and Happy Halloween!
All members and their plus one are invited to attend the HOA Halloween party on Saturday, October 30, beginning at 8:30 pm. The party will be at LIVE in Ann Arbor. Your wristband will get you free drinks while supplies last.
Come dressed in costumes and enjoy a fun night out! $50 will be awarded to the best individual costume and $100 to the best group costume.
The HOA has the exclusive use of the space from 8:30 pm to 10:30 pm. After that, the doors will be open to the public. However, the party keeps going well into the night!
Please remember your M-Card to be admitted.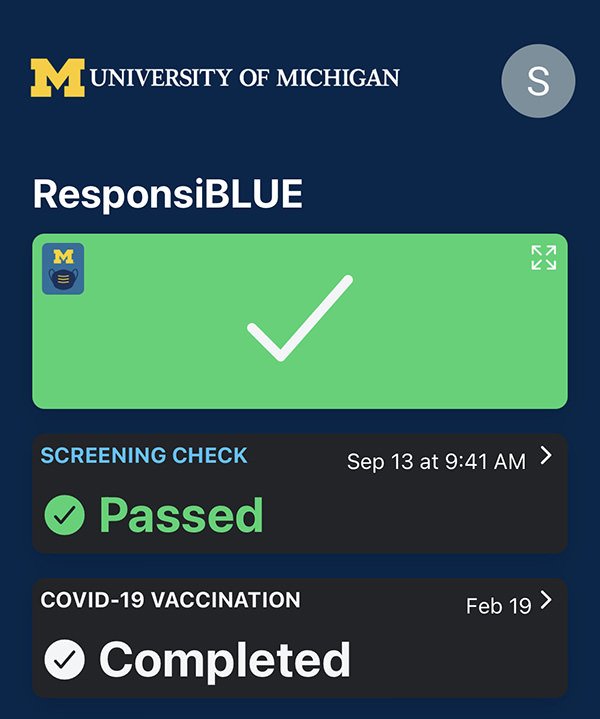 Vaccination Required for entry!
We will be using the University's ResponsiBLUE app to verify vaccination status and conduct screening. For the quickest entry please have the app downloaded to your phone (or use the web app) and log in with your Level-1 after tapping the "Sign in with Google" button.
If you have not self-reported your vaccine yet, you can do so using the Report COVID-19 Vaccination tool in Wolverine Access.
Plus-ones should also use the ResponsiBLUE app if they have any affiliation with U of M. If they have no affiliation, they should use the guest screening and bring proof of vaccination with them.