Annual HOA Social
Meet up at Dominick's on Friday, September 24th @ 6 pm! VACCINATION REQUIRED.
Start the weekend off with a "Happy Hour" type event at Dominick's on Monroe. Constant Buzz, Sangria, beer, and pizza, will all be provided by the HOA to our members. Not a member yet? We'll have Dues Authorization forms handy.
We'll be there beginning at 6 pm until the horn blows (10 pm). This is a plus one event so bring your spouse or significant other.
Please remember your M-Card to be admitted.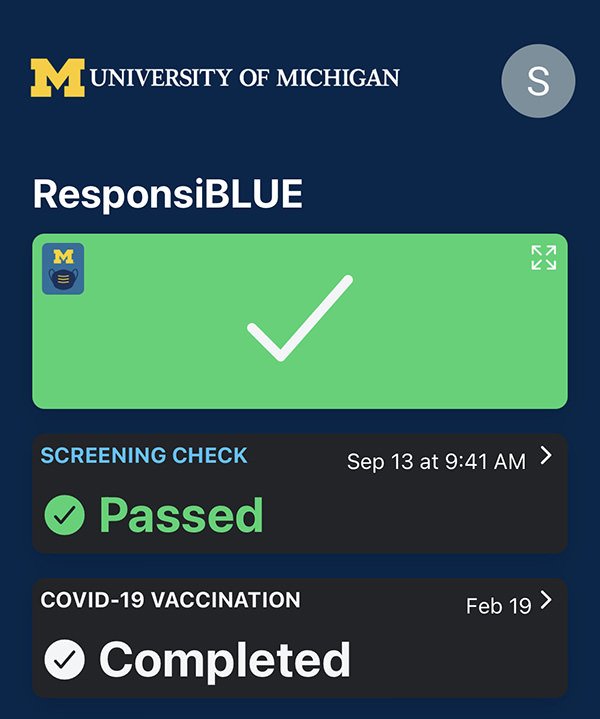 Vaccination Required for entry!
We will be using the University's ResponsiBLUE app to verify vaccination status and conduct screening. For the quickest entry please have the app downloaded to your phone (or use the web app) and log in with your Level-1 after tapping the "Sign in with Google" button.
If you have not self-reported your vaccine yet, you can do so using the Report COVID-19 Vaccination tool in Wolverine Access.
Plus-ones should also use the ResponsiBLUE app if they have any affiliation with U of M. If they have no affiliation, they should use the guest screening and bring proof of vaccination with them.